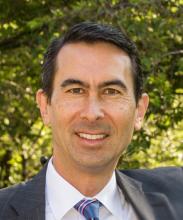 Alex is currently Chairman of the responsible entity for US Select Private Opportunities I, II & III, Emerging Markets Masters Fund, Fort Street Real Estate Capital Fund Series, Evans & Partners Global Disruption Fund, New Energy Solar Fund and US Masters Residential Property Fund. Alex also serves as a director of the Australian Masters Yield Fund Series, New Energy Solar Limited and Asian Masters Fund Limited.  
Before joining Dixon Advisory, Alex was an investment banker specialising in the natural resources sector, most recently serving as the Head of Energy, Australasia, for UBS AG in Sydney and prior to that as an investment banker at Credit Suisse First Boston. During his career as an investment banker, Alex advised many of Australia's and the world's leading energy companies, including BHP Billiton, Woodside, Oil Search, and Shell, working on more than $100 billion in announced mergers and acquisitions and capital markets transactions.
Before specialising in natural resources investment banking, Alex worked in the Japanese Government Bond derivatives markets in London, New York and Sydney.
Alex has a Bachelor of Arts from Cornell University and a Masters of Business Administration from the Wharton School, University of Pennsylvania.