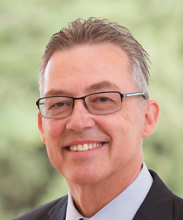 Jeffrey Whalan AO is Managing Director of the Jeff Whalan Learning Group a specialist human resources company. Jeffrey is also the Non-Executive Chairman of Australian Governance Masters Index Fund Limited (ASX: AQF) and he was a senior executive officer in the Australian Public Service from 1990 to 2008.
Jeffrey was appointed an Officer in the Order of Australia in 2008 for his work as CEO of Centrelink. Among other things, the award recognised his achievements in 'the development of corporate accountability processes'.
Jeffrey is a Fellow of the Australian Institute of Company Directors and a Fellow of the Australian Institute of Management. As CEO of Centrelink, Jeffrey was responsible for the largest agency of the Australian Public Service, with $70 billion of government outlays and 27,000 staff. Prior to joining Centrelink, he was CEO of Medicare Australia.
Jeffrey has held Deputy Secretary positions in the Department of Prime Minister and Cabinet, the Department of Defence and the then Department of Family and Community Services. He has also held senior executive positions in the Department of Transport and the Department of Health.